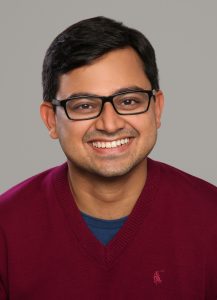 GAURAV SHARMA is an independent consultant and a policy advisor with an international experience of three continents (Asia, Europe and Australia), having lived in 5 countries (Germany, Switzerland, India, Australia and Singapore) and visited 50+ cities. He has worked in the past with Asian Development Bank (ADB), Observer Research Foundation (ORF), the German Institute for International and Security Affairs (SWP) and banking IT sector for six years. He is a member of task force '2030 Agenda for Sustainable Development' of the Think20 (T20) initiative of the G20. He is associated with the International Labour Organisation (ILO) – Geneva for SDG – 8 and social and solidarity enterprises (SSE).
Gaurav is an alumni of Global Leadership Academy (GLAC) GIZ and is the GLAC – Asia Ambassador, a German Chancellor Fellow (2015-2016) and a Crans Montana Young Leader (2014). He is the DAAD (German Academic Exchange Service) Young Ambassador (2018 – 2019). He is the alumni coordinator for New Delhi Hub for Geneva Centre for Security Policy (GCSP), Facilitator for Youth Climate Leaders (YCL).
Gaurav holds a Master's in International and European Security from Geneva, a post – graduate diploma in International Human Rights laws, Humanitarian Laws, and Refugee Laws and a bachelor's degree in information technology. He loves travelling, ideating and listening to life stories. He is passionate about 'people and planet' and believes in technology driven transformative solutions. He is associated with two NGO's on agriculture and WASH issues.